DUNFERMLINE ABBEY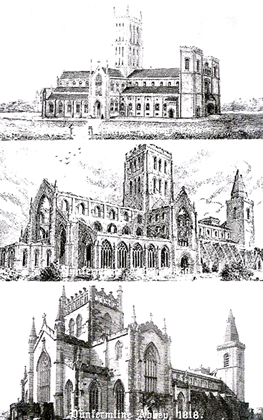 North of the Forth or "Scots Water," within in the Pictish kingdom, Dunfermline was from an early period occupied as a secure and pleasant site by the kings of Scotland.
According to Turgot, her confessor and biographer, Queen Margaret, immediately after her marriage to Malcolm III, founded a church "in that place where the nuptials were celebrated." This church was dedicated to the Holy Trinity in 1074. Malcolm made it the place of the royal sepulture.
It is believed Alexander I contemplated the erection of the church into an abbey, and had possibly made arrangements for the introduction of monks. His brother David I completed the Nave in 1115. This was later extended and the Choir added making the church into -
THE GREAT ABBEY OF DUNFERMLINE – 1250.
In the time of Alexander III, unfortunately for Scotland, Alexander III fell off his horse at Kinghorn and this brought about thirteen claimants for the Scottish throne.
In 1560 the Reformation brought about the destruction of the Choir and this remained in ruins until in 1821, when the new Abbey Church was dedicated and the tomb of King Robert the Bruce was discovered.
APPEARANCE OF DUNFERMLINE ABBEY FROM A.D. 1226-1650-1818
Image from Annals of Dunfermline. Ebenezer Henderson. Glasgow, 1879.
---
You may also be interested in...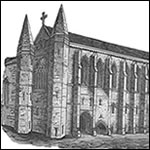 Genealogy of Bondsmen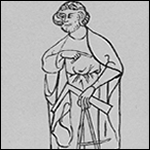 Early Masons and Carpenters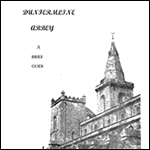 Dunfermline Abbey: A Brief Guide
Dunfermline Abbey by John Marshall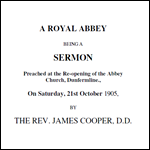 Royal Abbey Sermon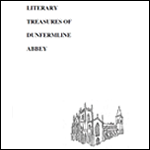 Literary Treasures of Dunfermline Abbey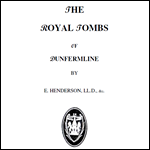 Royal Tombs at Dunfermline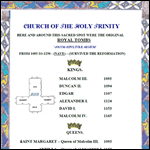 Royal Tombs Chart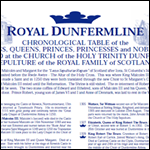 Royal Burials Chart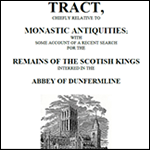 A tract: Monastic Antiquities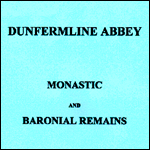 Monastic and Baronial Remains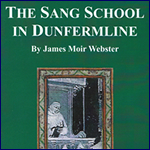 Sang School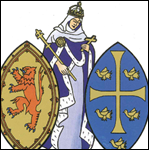 St. Margaret, Queen of Scotland: family history & links with Europe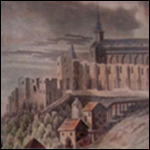 Early Illustrations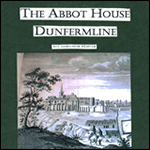 Abbot House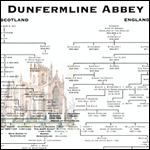 Dunfermline Abbey Chart