THE ABBOT HOUSE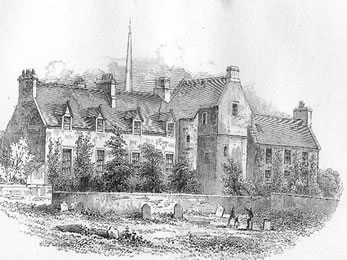 As Scotland's ancient capital Dunfermline, set close to the north shore of the Firth of Forth, occupies an especially important place in the nation's history. Dunfermline succeeded the Hebridean Island (Iona) as the Royal Sepulchre.
As the last resting place of over 20 of Scotland's Royals …kings, queens, princes and princesses … the great Abbey of Dunfermline houses the tomb of one of the greatest heroes in Scottish history, King Robert the Bruce. Before shouting from its rooftops the name of the victor of Bannockburn, the mighty Abbey was already a place of pilgrimage, venerated since the 11th century as the burial place of Malcolm Canmore and his saintly queen Margaret. The remains of her shrine – a simple sarcophagus of Frosterly marble – stands today to the east of the Abbey Church.
Once the administrative headquarters of the first and richest Benedictine Abbey in Scotland, the Abbot House in Dunfermline's Maygate had taken time to yield up its secrets. In fact, it was as recently as 1992 – during the building's restoration as a heritage centre – that an original tracery window was discovered, which dated the building back to around 1460.
The spirit of a ghostly monk whose origins may go back even further, to around 1124 – has also been sighted once again within the walls of this venerable building ... but this time with a difference. The rustle of his robe and the flap of his sandal have been replaced by 20th-century developments, which have given life to the apparition through the wonders of high-tech computer technology.
Visitors can now journey back in time on a personal guided tour introduced by none other than the ghost himself…grumbling, as only a ghost can, about the inclement weather, and his long sojourn in these barbarous northern lands.
In fact, these lands were originally the most southerly of the Pictish Provinces (known as Fib, from which comes Fife) and were strategically and politically a very important location, long before Abbot House existed.
Today, staffed by the dedicated Volunteers of Dunfermline Heritage Trust, the House – complete with its Abbot's Kitchen café, shop and herb garden, where the time traveller can eat and drink yards from the great Dunfermline Abbey – it offers a warm and welcoming visitor experience.
---
You may also be interested in...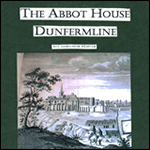 Abbot House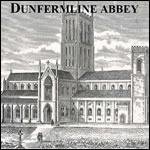 List of Abbots of Dunfermline