DUNFERMLINE MONASTERY / FRATERY / REFECTORY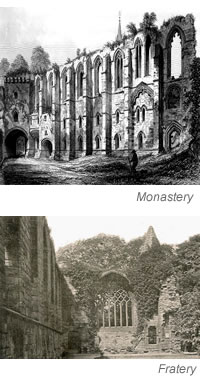 The "dim, religious light" of Culdeeism was in the wane before the advent of Queen Margaret, and, with a last feeble flicker, it sank for ever under the brilliance of her favoured cult. The able Turgot came from Durham to graft the new ideals, a host of monks and clerics followed in his train, Royalty gave it personal and pecuniary support, and soon the Romish incense rose from every Scottish shrine.
From old records and plans we learn that the monastic buildings covered the entire area lying between the church and the southern wall of the refectory. The sites of the cloisters, chapter-house, dormitories, etc are lost under the modern burial-ground, and formation of which also conceals the fact that these structures had occupied a level considerably lower than that on which the church was raised. The south and west walls of the noble refectory, or Frater Hall, remain almost entire, and west gable showing in a seven-light traceried window a fine and example of artistic fenestration as Scotland possesses.
[Royal Dunfermline by Allan Reid p.39]
---
You may also be interested in...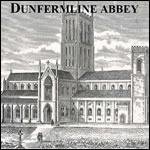 List of Abbots of Dunfermline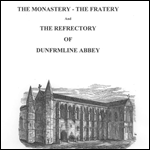 Gleanings of the Monastery, Fratery and Refectory of Dunfermline Abbey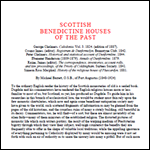 Scottish Benedictine Houses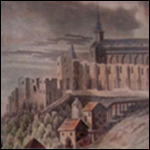 Early Illustrations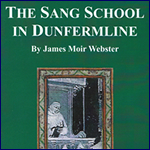 Sang School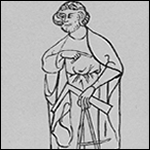 Early Masons & Carpenters