WILLIAM WALLACE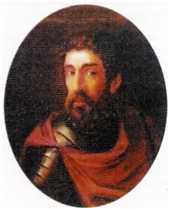 Sir William Wallace (c. 1270-1305)
His connections with his mother and Dunfermline by tradition are alive in our local Dunfermline history.
"The Wallace Hawthorn Tree", growing near the centre of Dunfermline Abbey Churchyard, is an object worthy of more notice and special attention than many of our national relics about which much ado has been made. Were it announced to our gude town's folk that the grave-digger had found a sword that the hand of Wallace had wielded in his country's defense, or a cup that his mother had often put into his hand, or a book presented to his special friend, where was still to be seen the penmanship of him who lived and fought, and bled, that this country might be free; how the momentary excitement would stir hundreds to go and see "the relic revered." The press would devote its talent to do honour to the memory of the illustrious dead; and even heritors and magistrates might contend to whom the relic should be entrusted. And why is the living monument, planted by the hand of Scotland's great patriot, left without one token of public guardianship!"
It may be said it needs it not, for Heaven has protected it until the sapling is now a stately tree, crowned in its season with abundance of its own sweet scented blossoms, beautiful in its unprotected loveliness. But still we say though Nature's kindly smiles have made it grow, and prosper and become a great tree, still it belongs to the heart of every Scotsman, as associated with the liberty and moral grandeur of his native land; and one penny from every adult in the parish where the living monument stands, telling of the time of Scotland's sorrow, and her hero's affection and indestructible love of liberty - we say, one penny from each adult in the parish would be sufficient to erect a neat railing fence around this living memorial of days gone by, and at same time be more attractive to strangers who visit the hallowed ground where the bones of kings renowned, and queens beloved, repose, and let them return home to tell they had seen the spot where Wallace's deposited the remains of his beloved mother, and planted the simple hawthorn over her grave to guard her resting place from harm, and tell in after times who sleeps beneath. "The Wallace hawthorn tree." The original tree planted by Wallace's own hand was blown down over about 70 years go, and two twigs of it, planted in its room, which have so united as now to be one stately tree.
By Henry Syme, Dunfermline 1876
---
You may also be interested in...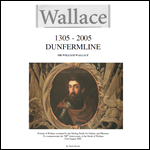 Sir William Wallace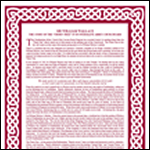 The Wallace Hawthorn Tree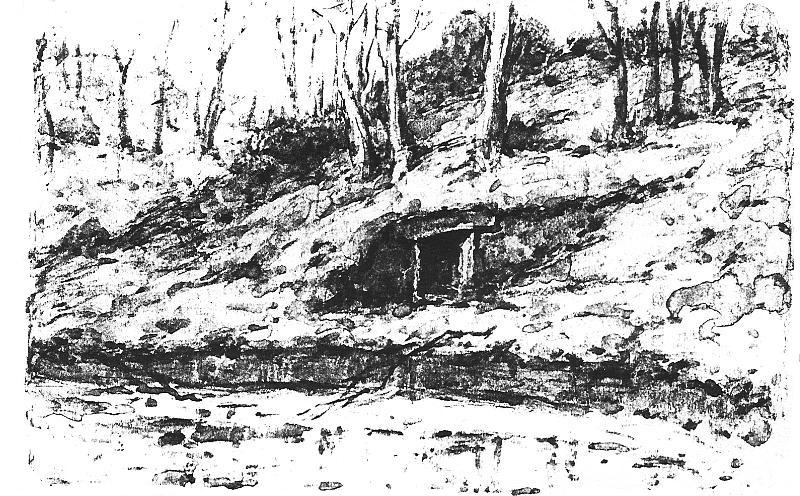 The Wallace Well