KING ROBERT THE BRUCE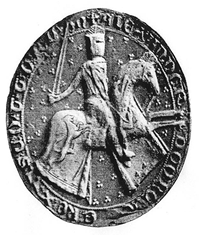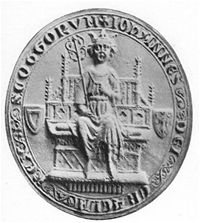 His Claim to the Throne
Robert the Bruce was born in 1274, probably at Turnberry, Ayrshire. He was the eldest son of Robert Bruce, a competitor in the succession case that followed the death of King Alexander III.
A succession case occurred because the death of Alexander in 1286 and the death of the only heir to the throne his granddaughter, Margaret, Maid of Norway, in 1290, meant Scotland had no direct heir. To avoid civil war, the Scottish nobility asked for the assistance of the English King, Edward I, to decide who was to become the King of Scots. In the choice between the two claimants, Robert Bruce and John Balliol, the latter was chosen by the Court of Claims in 1292.
Royal seal of John Balliol (left) & royal seal of Alexander III (right)
---
You may also be interested in...
Robert the Bruce Tomb Report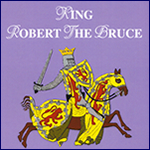 Robert the Bruce and Dunfermline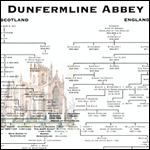 Dunfermline Abbey Chart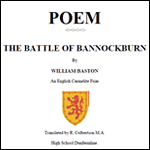 The Battle of Bannockburn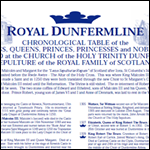 Royal Burials Chart
The Heart of Bruce Melrose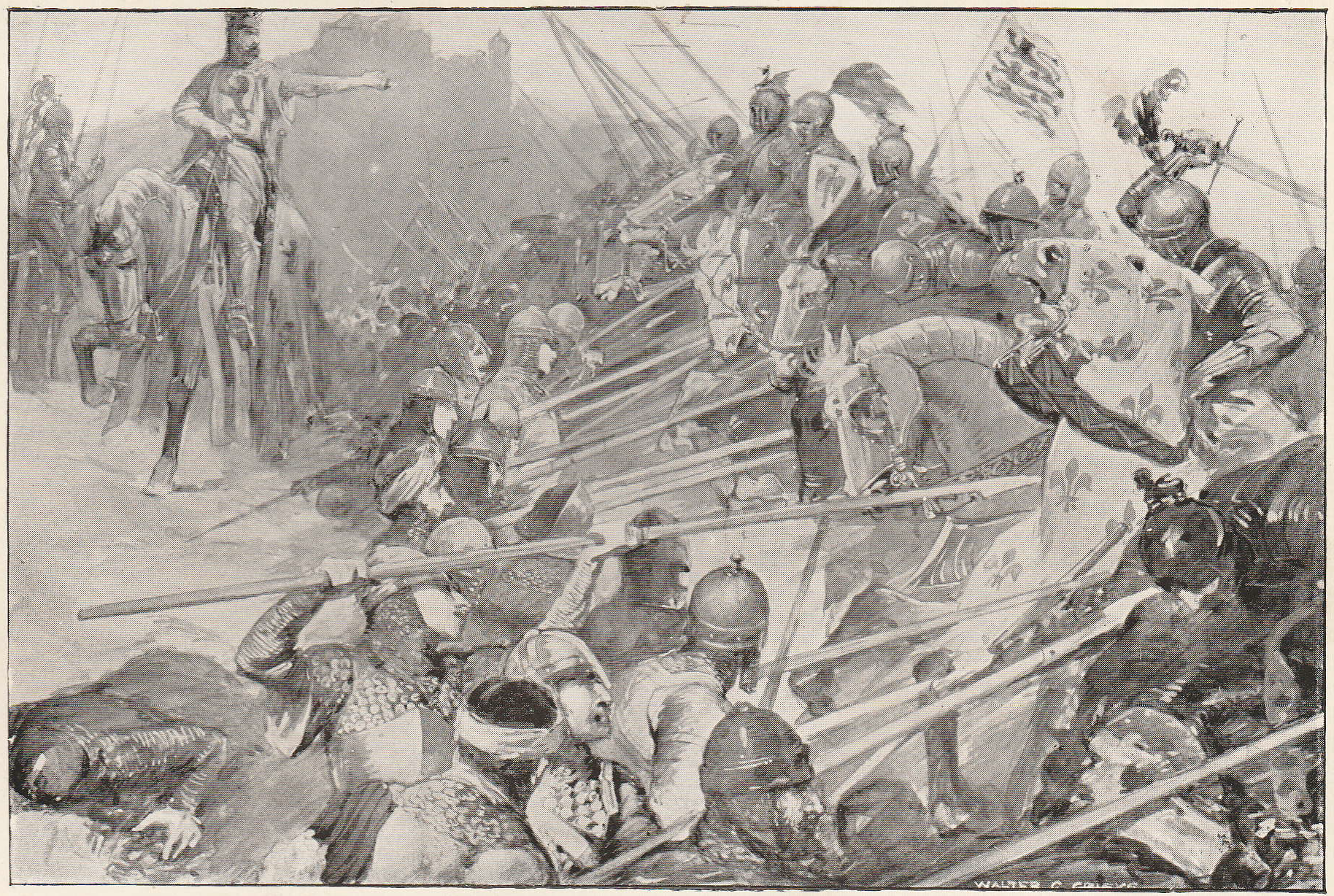 Robert Bruce's March to Bannockburn